A Complete Beginner's Guide to Buying Bitcoin with Venmo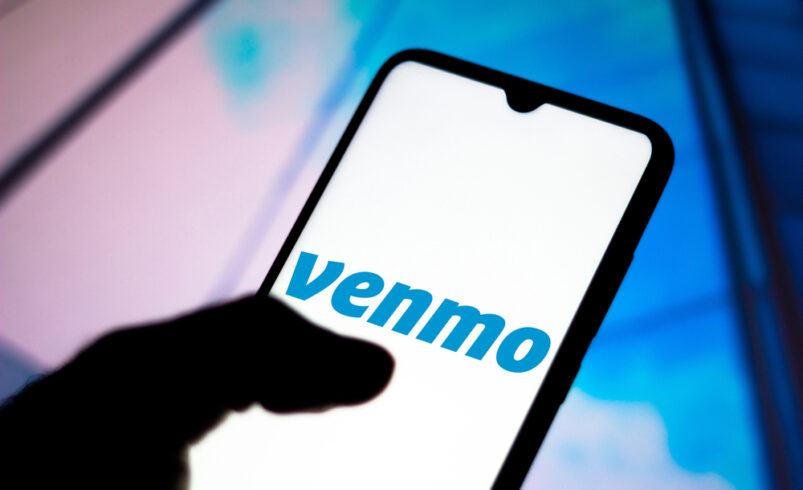 As cryptocurrencies continue to grow in popularity, several traditional finance companies are starting to support crypto transactions. Among them is Venmo. Keep reading this guide to learn how to buy Bitcoin using this FinTech app. But first, let's explore Venmo.
Exploring Venmo
Founded in 2009, Venmo is a PayPal-owned mobile payment service that operates in the United States. It facilitates peer-to-peer transactions and serves as a digital wallet, allowing users to store their funds.
Amid the growing demand for crypto assets, Venmo has started to support crypto transactions, letting users purchase, sell, and store such assets. Venmo users are able to trade and hold Bitcoin, Ethereum, Bitcoin Cash, and Litecoin. The company announced a few weeks ago that it will soon include PayPal's stablecoin, PYUSD.
With that said, let's show you how to buy the oldest cryptocurrency, Bitcoin, using Venmo.
How to Buy BTC With Venmo
When buying Bitcoin using Venmo, you can use funds in your Venmo account or bank account if you have a debit card. Note that the payment platform does not support credit cards when it comes to crypto transactions. Also, you can only spend $50,000 on crypto per year.
Before buying Bitcoin via Venmo, it is important you understand that BTC and other cryptocurrencies are highly volatile. So, consider spending money you can afford to lose.
Steps to Purchasing Bitcoin Using Venmo
Step 1: Download and install the Venmo app from the App Store or Play Store. After that, create and verify your account.
Step 2: Upon verification, Venmo will give you access to several cryptocurrencies you can buy. Pick "Bitcoin" as your preferred crypto asset.
Step 3: Hit the "Buy" button located at the bottom of the homepage.
Step 4: Enter the USD amount you would like to spend on Bitcoin and click "Review" to check your purchase details, which include exchange rate, transaction fee, and bank account. After confirming that the transaction information is correct, click "Continue" to see the amount of BTC to be received.
Step 4: Now click "Buy" to complete your BTC purchase.
Keep in mind that once a Bitcoin purchase is complete, you cannot reverse it. That means, to get your USD back, you will need to sell the Bitcoin.
Once you buy BTC using Venmo, you can monitor its price within the app. To do this, go to the "Crypto" section and choose "Bitcoin" to view its market price. If you wish to check the coin's past performance, you simply switch the time frame to 7 days, 30 days, six months, and one year.
Fees for Buying Bitcoin on Venmo
Venmo will charge you a fee of 1.8% to buy Bitcoin on the platform. Moreover, if you use a debit card, you will incur an extra cost imposed by your bank. So, before using a debit card to complete a Bitcoin purchase, it is essential to understand your bank's fee structure.
Who can Purchase Bitcoin Using Venmo?
To acquire Bitcoin on Venmo, you must meet the following requirements:
You must be 18 and above.
You must be a United States resident. But note that Hawaii residents are not allowed to use Venmo.
Use a unique American phone number that's not linked with any Venmo account.
As mentioned earlier, Venmo requires you to verify your account before buying any crypto asset. The verification process involves submitting information like your Taxpayer Identification Number and Social Security number.
Crypto Price Alerts on Venmo
Venmo understands that you need to stay updated on Bitcoin's price movement so that you can make informed decisions regarding your investment. That's why the payment platform lets you activate the price alert feature to receive real-time price changes. To activate Price Alerts for Bitcoin, visit the "Crypto" tab and pick "Bitcoin." Next, move the price alert toggle to the right. Once done, you will start receiving push notifications informing you of Bitcoin's price changes.
---
Disclaimer: PrimeCryptoHub.com is committed to delivering premium content for cryptocurrency aficionados. Our platform serves as a hub for crypto businesses to amplify their visibility in the market. Be aware that the nature of cryptocurrencies and digital tokens is extremely fluctuating. We advise carrying out comprehensive analysis prior to investing. A portion of our articles might be contributed by guest authors or be sponsored, and the opinions expressed in them don't always echo our stance. PrimeCryptoHub.com holds no liability for the accuracy, content quality, advertisements, products, or any additional materials found on our site.
---