Biggest Blockchain-Powered Video Games in 2023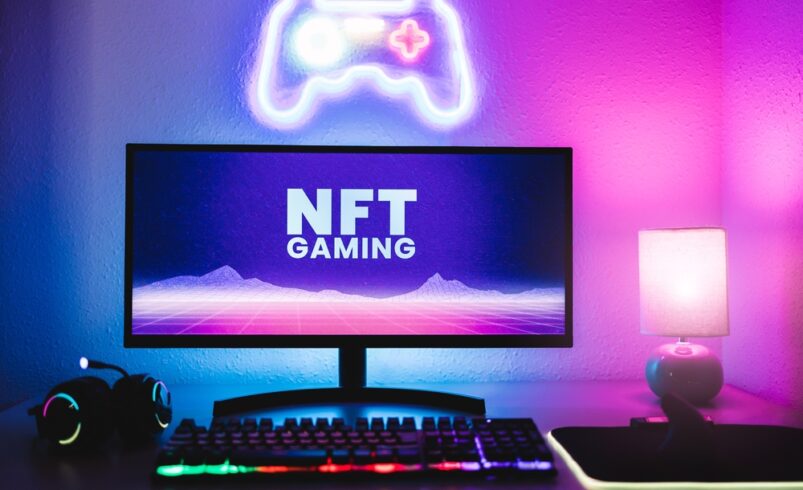 Most traditional video games come with in-game assets. The downside is that they cannot be transferred from one game to another, and the game developers retain ownership rights. Today, Web3 developers have addressed the issue by building games that capitalize on blockchain technology.
This guide looks at some of the best blockchain-based videos available in the market and the platforms developers use to build them.
Platforms
The Ethereum Blockchain
As of October 2023, Ethereum hosts the most video games. That's despite the blockchain's high transaction costs and slow speeds. Ethereum's smart contract capabilities make it attractive to Web3 developers.
Its native token, ETH, is ranked as the second-largest token by market cap, only behind Bitcoin.
There are several layer-2 networks that help to improve Ethereum's performance. Among them is Polygon. This scaling solution is already hosting a number of Web3 games like The Sandbox and Axie Infinity.
The EOS Blockchain
EOS recently launched its Ultra Blockchain Network, specifically designed for Web3 game developers. Although the number of games on this platform is not as huge as Ethereum's, the developments happening on EOS to make the blockchain developer-friendly boost its chances of turning the tide in the future.
TRON
Most decentralized apps on TRON are meant for gambling. That explains why these apps have a higher percentage of active users than games on EOS and Ethereum. In 2018, TRON announced "TRON Arcade" in an effort to encourage developers to build more games on the protocol.
Games
Hundreds of Web3 video games have already been launched. We will explore the most popular in this article. It is worth mentioning these games live on the Ethereum blockchain. They include:
Cryptokitties
This is one of the oldest blockchain-powered games. To participate, you need to buy NFTs in the form of cartoon cats. You can use them to engage in battle to earn rewards. If you wish to exit the game, simply trade your NFTs for Ethereum.
Cryptokittes debuted in 2017. At the time, it witnessed massive traffic, which caused congestion on Ethereum.
Gods Unchained
This is a blockchain-powered collectible card game. Each user receives an untradeable deck to start playing the game. Players can trade their digital cards with each other or list them on a secondary NFT marketplace. God Unchained developers are hoping to fuel mass blockchain gaming adoption in the coming months.
The Sandbox
You may have heard of The Sandbox, a traditional game that has been in existence for years. In 2018, the developers behind the game decided to adopt blockchain technology to improve user experience. Today, players have become the real owners of the in-game purchases, which they buy using The Sandbox native token SAND.
Decentraland
Decentraland is a metaverse game allowing players to interact through avatars. Users buy virtual land using Decentraland's native token, MANA. They can then build anything on their land plots to increase their value. As of October 2023, Decentraland is only available as a web app. The team behind the game has promised to release a mobile app soon.
GensoKishi Online
This metaverse game is inspired by Elemental Knights Online, a popular Japanese Web2 game that received the "Game of the Year" award in 2012. Over eight million people have played it.
GensoKishi Online is available as a mobile app, which can be downloadable from the App Store or Google Store. It has adopted the User Generated Content System to allow players to buy land in the metaverse, where they can create and sell their NFTs.
HashCraft
With HashCraft, every player has their own island that they can build various structures. The metaverse game lets users visit each other to share ideas and explore their islands.
Although not yet fully developed, HashCraft has gained the attention of many gamers, given that the company behind it, UbiSoft, is a popular game Studio with several AAA games under its belt.
Conclusion
It is clear that blockchain technology is revolutionizing the gaming space. Players can now own the in-game assets they buy and also receive rewards for doing what they love the most.
---
Disclaimer: PrimeCryptoHub.com is committed to delivering premium content for cryptocurrency aficionados. Our platform serves as a hub for crypto businesses to amplify their visibility in the market. Be aware that the nature of cryptocurrencies and digital tokens is extremely fluctuating. We advise carrying out comprehensive analysis prior to investing. A portion of our articles might be contributed by guest authors or be sponsored, and the opinions expressed in them don't always echo our stance. PrimeCryptoHub.com holds no liability for the accuracy, content quality, advertisements, products, or any additional materials found on our site.
---