5 Best Decentralized Exchanges – Top picks for 2023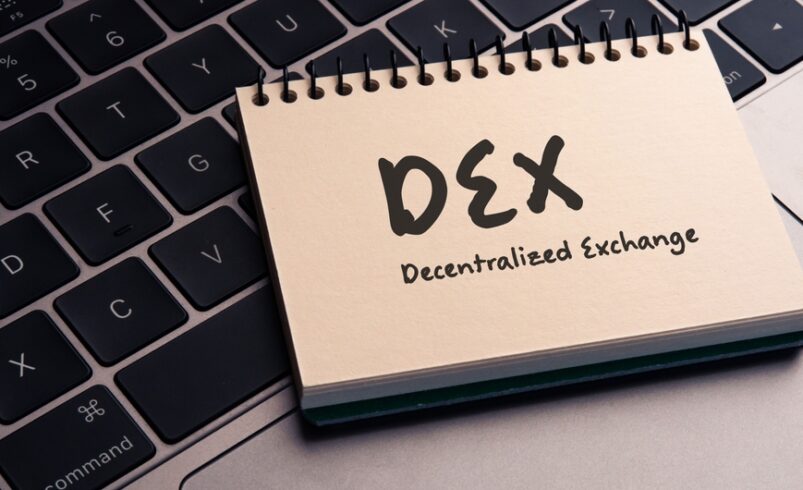 The main goal of the crypto industry is to allow anyone to access financial services. This has led to the creation of decentralized exchanges (DeXs). Through these trading platforms, you can sell or buy digital assets using your non-custodial crypto wallet. Keep reading to understand everything about decentralized exchanges.
DeXs differ from centralized crypto or stock exchanges. That's because they allow users to participate in the governance process. In addition, decentralized exchanges offer more privacy than their centralized counterparts since they do not subject users to the Know-Your-Customer process. Users only need to set up a crypto wallet to start trading.
Importance of Decentralized Exchanges
Considering that over 1.3 billion people across the world remain unbanked, decentralized exchanges are playing a massive role in allowing underserved individuals to access financial services without restrictions.
Moreover, recent bank failures have shown us that traditional financial institutions are not as safe as we thought. For this reason, many are moving their funds from centralized financial firms and converting them to crypto, aiming to take full control over their assets. That said, DEXs lower the barrier of entry to the crypto world.
Top 5 Decentralized Exchanges
Changelly
With a presence in more than 100 countries, Changelly provides users access to its DeFi Swap feature, which connects them to 90 decentralized exchanges. You can swap tokens on the Fantom, Ethereum, Polygon, Binance Smart Chain, Optimism, and Avalanche networks at a 0.25% trading fee.
How to Register
Step 1: Visit Changelly.com
Step 2: Pick the tokens you wish to swap and click "Exchange Now."
Step 3: Connect your crypto wallet.
Step 4: Input your wallet address and then swap tokens.
StormGain
The StormGain decentralized exchange is now live. Users can swap crypto assets on the Binance Smart Chain and Ethereum networks. What's more, trading on this DEX attracts zero charges. You only pay gas fees. StormGain DEX is accessible in 105 countries.
How to Register
Step 1: Set up a crypto wallet, preferably MetaMask.
Step 2: Visit Stormgain.com and hit "Connect Wallet."
Step 3: Connect your crypto wallet and select the tokens to be swapped.
Step 4: Preview the transaction and approve it. New tokens should arrive in your wallet within seconds.
dYdX
dYdX lives in the Ethereum layer-2 network StarkEx. This DEX allows users to engage in leveraged trading. dYdX assures security and privacy by adopting zero-knowledge-proof technology. Through this DEX, you can trade Dogecoin, Ethereum, Bitcoin, and 35 other cryptocurrencies at a 0.05% fee.
How to Register
Step 1: Go to trade.dydx.exchange and connect your crypto wallet.
Step 2: Deposit a minimum of $500 to start trading. Note that you will receive a welcome bonus of $25.
Apex Pro
Like many other DEXs, Apex Pro offers users privacy by not requesting personal details. You can engage in derivatives cryptocurrency trading on this platform while paying zero network fees. However, Apex Pro charges a trading fee of 0.05%. There are several crypto assets made available for trade. They include XRP, Bitcoin, and 12 others.
How to Register
Step 1: Visit pro.apex.exchange and connect your crypto wallet.
Step 2: Agree to the terms and conditions.
Step 3: Provide a username and deposit funds to start trading.
OKX DEX
OKX DEX utilizes an algorithm called X Routing to find the best prices for tokens across several decentralized exchanges, allowing users to get the most out of every trade. Moreover, the platform charges zero trading fees, although a gas fee is incurred. OKX DEX lists over 300 crypto assets for trading, including Ethereum and Polygon.
How to Register
Step 1: Go to okx.com/web3 and click "Trade."
Step 2: Connect your OKX Wallet or use other supported wallets like MetaMask and Phantom.
Step 3: Choose the crypto assets to be swapped and click "Swap" to initiate the transaction.
Conclusion
Although centralized exchanges play a key role in crypto adoption, their strict adherence to policies like Know Your Customer blocks some people from using them. Decentralized exchanges, on the other hand, allow everyone to participate in crypto trading. For this reason, it is likely that DEXs will record more users over the coming months.
---
Disclaimer: PrimeCryptoHub.com is committed to delivering premium content for cryptocurrency aficionados. Our platform serves as a hub for crypto businesses to amplify their visibility in the market. Be aware that the nature of cryptocurrencies and digital tokens is extremely fluctuating. We advise carrying out comprehensive analysis prior to investing. A portion of our articles might be contributed by guest authors or be sponsored, and the opinions expressed in them don't always echo our stance. PrimeCryptoHub.com holds no liability for the accuracy, content quality, advertisements, products, or any additional materials found on our site.
---