A Comprehensive Guide to Worldcoin: Everything You Need to Know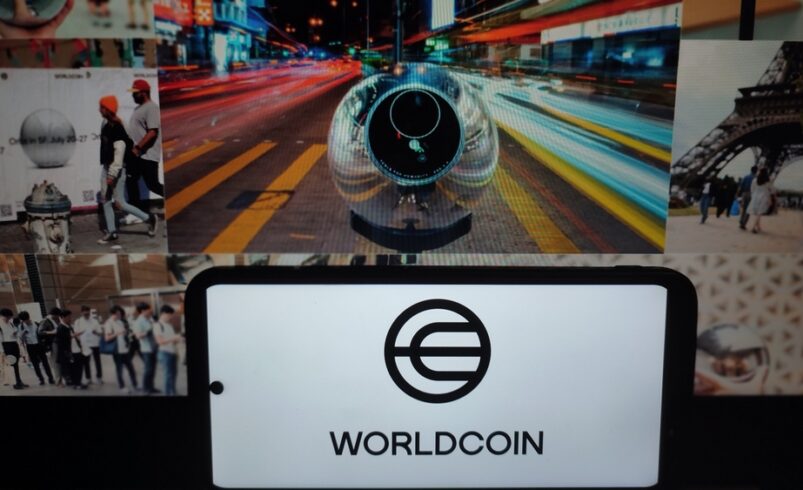 Worldcoin is one of the crypto projects that have made headlines over the past few months. This innovative project aims to redefine how humans interact in the virtual world. To learn more about Worldcoin, keep reading this article.
Unpacking Worldcoin
Wolrdcoin's primary goal is to provide each person with a digital identity that is unique without requiring them to submit personal details. To achieve this, the project adopts iris scans, which guarantee privacy.
Data on Worldcoin's website indicates that the project is aiming to create a global network of unique digital identities over the coming years. As of October 2023, over 2.3 million people have been scanned their irises and given a digital identity.
If you are wondering what gadget Worldcoin uses to perform iris-scanning, we have the answer for you. The crypto project has adopted devices known as orbs to scan users' irises. As of this writing, they can be found in more than 35 cities worldwide.
After receiving a digital identity, the user is rewarded with Worldcoin's native token, WLD.
Wolrdcoin's Major Elements
World App
Through this app, users are able to store various cryptocurrencies, including Ethereum, Bitcoin, and WLD. Moreover, your digital identity is maintained in the World App.
World ID
All users who have successfully undergone the iris-scanning procedure get World IDs, which represent their unique digital identities. Each World ID has a distinct identification code generated by orbs.
Proof of Personhood
Worldcoin provides a reliable way for anyone to verify an individual's authenticity in a virtual world through its concept of Proof of Personhood. It makes it easy to differentiate between AI-produced personas and real human beings.
Universal Basic Income
Among the objectives that Worldcoin aims to achieve is its Universal Basic Income concept. But what is it? Worldcoin seeks to partner with various governments to ensure that every person receives a certain amount of money regularly to help them meet their necessities. The Worldcoin developers believe that WLD can facilitate the implementation of this concept.
Meet the Worldcoin's Team
Sam Altman, who is popular for his AI company OpenAI, is the man behind Worldcoin. He joined forces with Tools for Humanity founder Alex Blania to create the crypto project. As of October 2023, Blania serves as Wolrdcoin's CEO, while Altman is the Chairman.
The duo has managed to bring several investors on board, including Khosla Ventures and Andreessen Horowitz. In a recent funding round, Wolrdcoin raised over $95 million.
How to Get Started With Worldcoin
Follow these simple steps if you wish to be involved in Worldcoin:
Download World App
Worldcoin's World App is currently listed on the Play Store and App Store, making it accessible to both iPhone and Android users. Once you install it, enter your email and a unique password to register an account, which will give you access to a crypto wallet where you can store supported digital currencies.
Apply for a World ID
In the World App, there is a section where you can apply for a World ID. Worldcoin will display all the orb operators within your region. Visit any of them to get your iris scanned in order to secure a World ID.
Receive Some WLD Tokens
After receiving your World ID, Worldcoin will airdrop you with 25 WLD tokens. You can either hold or transfer them to a centralized exchange and cash them in.
WLD
The WLD token runs on the Ethereum network. It is supported by several popular exchanges like Crypto.com, KuCoin, Gate.io, and Binance. CoinGecko's data indicates that WLD is priced at $1.62 as of October 3, 2023. Its current market cap stands at $216.4 million. WLD's token supply is capped at 10 billion. Over 132 million tokens are already in circulation.
According to Worldcoin's tokenomics, 74% of the 10 billion tokens were allocated to holders of World IDs, while project developers and Worldcoin investors will be given 9% and 17%, respectively.
---
Disclaimer: PrimeCryptoHub.com is committed to delivering premium content for cryptocurrency aficionados. Our platform serves as a hub for crypto businesses to amplify their visibility in the market. Be aware that the nature of cryptocurrencies and digital tokens is extremely fluctuating. We advise carrying out comprehensive analysis prior to investing. A portion of our articles might be contributed by guest authors or be sponsored, and the opinions expressed in them don't always echo our stance. PrimeCryptoHub.com holds no liability for the accuracy, content quality, advertisements, products, or any additional materials found on our site.
---