A Guide Bitsgap – All You Need to Know About The Crypto Trading Platform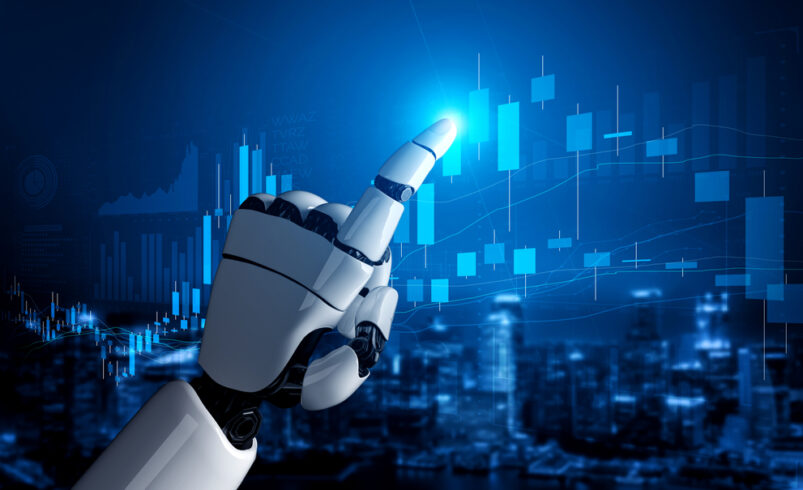 You can now apply artificial intelligence (AI) technology in your trading strategy thanks to Bitsgap. This platform is now offering AI-powered trading bots to enhance traders' performance. Are you looking for advanced trading tools to enable you to kickstart your crypto trading journey? Well, stick around; this guide will take a look at what Bitsgaps offers to help you gauge whether it is the right platform for you to trade cryptocurrencies.
Exploring Bitsgap
Bitsgap is the brainchild of Max Kalmykov. The crypto trading platform is popular for its AI-powered trading bots. For beginners, a trading bot is a computer program developed to simplify the process of purchasing and selling financial instruments like stocks, commodities, or crypto assets.
Along with its trading bots, the Bitsgap platform offers a portfolio management feature, which customers can use to aggregate their various crypto exchange accounts under a single roof.
Who Does Bitsgap Serve?
Bitsgap caters to a diverse pool of investors and traders. The platform is useful, especially for those who wish to automate their investment/trading processes. A day trader, for example, can use Bitsgap trading bots to streamline their frequent and rapid trading activities, enabling them to execute trades at optimal points.
Types of Trades That Work With Bitsgap Bots
Arbitrage Trading – Bitsgap offers arbitrage bots that help users exploit price variances across multiple crypto exchanges.
Dollar-cost Averaging – Long-term crypto investors use Bitsgap's bots to automate periodic purchases of crypto assets within a specific timeframe.
How to Get Started with Bitsgap
Setting up a Bitsgap account is a straightforward process. Follow these steps to register:
1. Visit bitsgap.com and hit the "Sign Up" button on the homepage.
2. Provide your valid email and create a unique password. A verification message will be sent to the email. Follow the instructions in the message to complete the signup process.
3. Once you complete registering your account, Bitsgap will ask you to choose whether you wish to explore the platform in "Live Mode" or "Demo Mode." It is advisable to select the Demo Mode to understand how the platform works before committing funds.
So, does Bitsgap offer welcome bonuses? Unfortunately no! However, there is an affiliate program that allows you to earn a 25% commission every time someone signs up with the platform using your affiliate link.
Bitsgap's Key Features
Vast Exchange Support – Through Bitsgap, you can access over 15 crypto exchanges. This lets you manage your trading accounts on a single interface.
Demo Mode – Bitsgap allows you to sharpen your trading skills without risking your funds using its demo mode feature.
Automated Management of Investment Portfolios – As mentioned earlier, Bitsgap doesn't offer trading bots alone. You can use the platform to manage your investments seamlessly.
Pre-Set Trading Bot Strategies – Instead of creating your own trading strategies, you can use some of the Bitsgap trading bots that already have effective strategies.
A Wide Range of Indicators– Bitsgap has made available over 170 indicators to help users conduct a proper technical analysis for successful trades.
24/7 Access to the Financial Markets – As a Bitsgap user, you can trade anytime as long as you can access the Internet.
Responsive Customer Support – Bitsgap's customer support team operates 24 hours a day. You can use the live chat feature to raise your questions.
Bitsgap's Strengths and Weaknesses
Strengths
Effective Trading Bot Management – The platform guides users on managing trading bots to make them more effective.
A Wide Range of Bots – Bitsgap offers various bots that execute different types of trades, as stated earlier.
Demo Mode Feature – With Bitsgap, you don't have to commit funds when honing your trading skills. Simply press "Demo Mode" to test your strategy for free.
Top-Notch Data Security – The platform adopts high-level encryption mechanisms to protect user data.
Weaknesses
Lack of Mobile Application – Crypto users who prefer trading on mobile phones may find Bitsgap inconvenient since it only has a web app.
Pricing – Bitsgap users are required to pay between $23 – $110 per month to use the platform. This pricing model may be expensive to some.
---
Disclaimer: PrimeCryptoHub.com is committed to delivering premium content for cryptocurrency aficionados. Our platform serves as a hub for crypto businesses to amplify their visibility in the market. Be aware that the nature of cryptocurrencies and digital tokens is extremely fluctuating. We advise carrying out comprehensive analysis prior to investing. A portion of our articles might be contributed by guest authors or be sponsored, and the opinions expressed in them don't always echo our stance. PrimeCryptoHub.com holds no liability for the accuracy, content quality, advertisements, products, or any additional materials found on our site.
---