A Guide to Zengo – Everything You Need to Know About the Crypto Wallet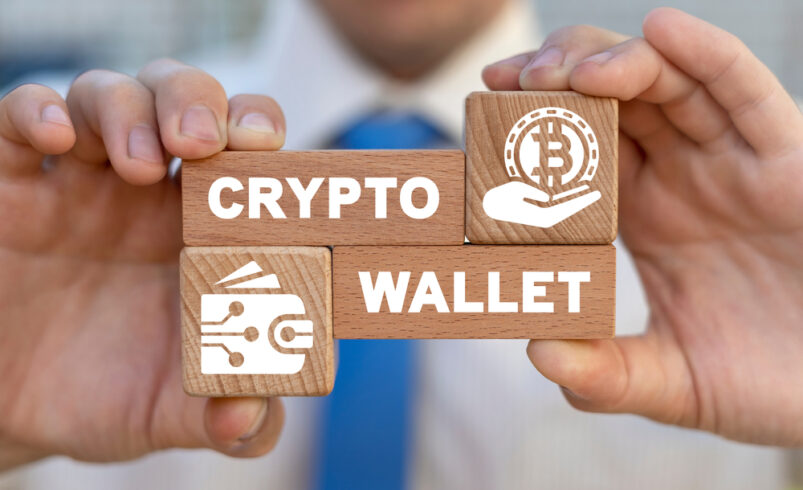 For crypto to witness mainstream adoption, the issue of protecting digital assets has to be addressed. Many newbies find keeping their private keys safe a tough task. Thus, they shy away from crypto. Keep reading this article to find out how Zengo, a well-known crypto wallet, is trying to address this issue.
Understanding Zengo
Zengo is a multi-asset crypto wallet supporting over a hundred digital currencies. Its founders, Omer Shlomovits, Tl Be'ery, and Ouriel Ohayon, launched it mid-2018. Zengo aims to enhance the user experience for digital asset holders managing their crypto. To that end, the wallet has simplified security by removing the need for seed phrases, which many crypto owners find challenging to maintain. So, what does Zengo use to protect users' crypto assets? The wallet employs multi-party computation technology.
What Crypto Assets Can You Hold in Zengo
As mentioned, Zengo supports a wide range of assets. With the wallet, you can store ERC20 tokens on the Polygon and Ethereum Mainnet. Moreover, NFTs built on the two networks are also supported. Unfortunately, Zengo does not support digital assets living on the Binance Smart Chain, Optimism, Arbitrum, and Tron.
Besides storing your cryptocurrencies, you can trade them within Zengo. Moreover, it is possible to buy crypto with various traditional payment methods like debit/credit cards or Google Pay. You can also convert your digital currencies into cash and send it to your bank account.
Zengo Availability
As of October 2023, Zengo has a presence in several countries across the world. However, crypto users in China are blocked from using the wallet.
How to Get Started With Zengo
If you wish to adopt Zengo as your crypto wallet, here are a few steps to follow to get started:
Step 1: Download and install the Zengo mobile app, which is available on both iOS and Android versions. After that, open it and hit the "Continue" button.
Step 2: Enter your valid email and then click "Continue" again.
Step 3: At this stage, a PIN is required. Click "Enable Device lock" and create your PIN.
Step 4: As mentioned, Zengo doesn't use seed phrases like many of its competitors. Therefore, in this step, you need to set up a recovery method for your Zengo account. You can opt to use your email. Moreover, Zengo will ask you to scan your face to complete setting up your account recovery method.
Step 5: Once a message appears telling you that you successfully created a recovery method, press "Continue" to access your Zengo account. Now, go ahead and transfer or buy any of the supported cryptocurrencies.
Zengo's Key Features
Security
Multi-party computation: As stated, Zengo uses this security technology to safeguard its users' digital assets. Most crypto companies have started to employ multi-party computation since it is more convenient than seed phrases.
3D Facelock Biometric Verification: With this feature, you become the only party that can approve withdrawals from Zengo.
Web3 Firewall: This functionality is meant to alert and shield users against any possible threats within the Web3 walls.
Legacy Transfer
This feature lets you select a future recipient for your cryptocurrencies while retaining total control. You can cancel the selected recipient at any given time.
Customer Support
Zengo provides quick customer support via its live chat feature to ensure all users have an enjoyable experience.
Staking Services
Along with storing and trading cryptocurrencies, you can participate in staking. At the moment, you can only stake Tezos. Simply click the "Earn" button to get started.
How Zengo Compares to Its Competitors
Zengo supports 130 crypto assets and allows users to stake Tezos. Trust Wallet, on the other hand, supports over 4.3 million crypto assets, and users can stake 23 different cryptocurrencies.
As for MetaMask, the crypto wallet supports all ERC-20 tokens. However, it does not come with a staking feature like Zengo.
Conclusion
Zengo has yet to report a hacking incident. This tells you how strong its security features are. Still, we suggest you do your due diligence before using this wallet to store your digital assets.
---
Disclaimer: PrimeCryptoHub.com is committed to delivering premium content for cryptocurrency aficionados. Our platform serves as a hub for crypto businesses to amplify their visibility in the market. Be aware that the nature of cryptocurrencies and digital tokens is extremely fluctuating. We advise carrying out comprehensive analysis prior to investing. A portion of our articles might be contributed by guest authors or be sponsored, and the opinions expressed in them don't always echo our stance. PrimeCryptoHub.com holds no liability for the accuracy, content quality, advertisements, products, or any additional materials found on our site.
---