Price Analysis October 26th – BTC, TON, ETH, BNB, SOL, and XRP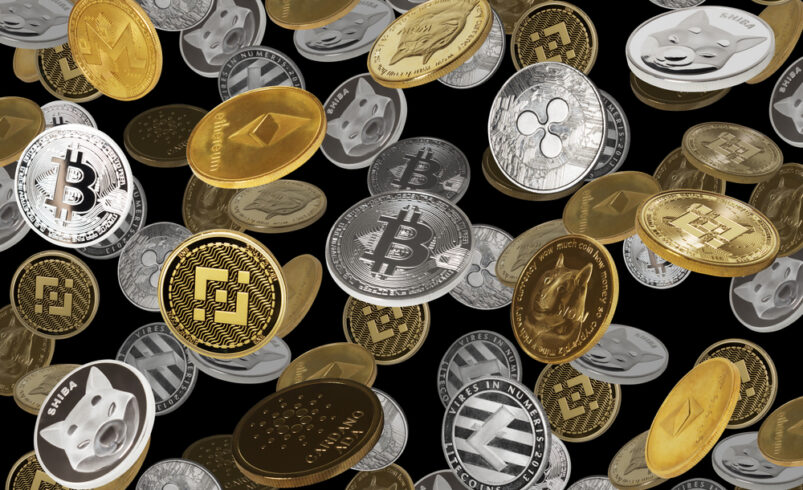 October has proved to be a solid month for BTC as the coin hit a new yearly high earlier this week. However, the bulls are yet to thrust Bitcoin above crucial resistance levels. So, it is still early to say that a rally has begun.
One of the possible factors that might cause BTC and altcoins to trend downward in the near term is the growth in the Treasury yields, which have crossed above 5% once again. Crypto investors are starting to lose hope that the Fed will consider cutting interests any time soon.
On a positive note, the US Dollar Index is declining. This is a bullish sign for cryptocurrencies.
All said, where will Bitcoin and other crypto assets likely head over the coming days? Let's study the price charts to get the answer.
Bitcoin Price Analysis
Bitcoin buyers have managed to sustain the digital currency's price above $30,000 since the start of the week. On Tuesday, they pushed BTC above $31,455 to set a new high for this year. The oldest cryptocurrency is now changing hands for $34,348, per data from CoinGecko. But what's fueling the Bitcoin rally? BTC's price started rising on Monday when a US Judge directed the United States Securities and Exchange Commission to review a Bitcoin spot ETF (Exchange-Traded Fund) application submitted by Grayscale, a well-known asset management company.
If the resistance at $35,283 is broken, BTC could reach $40,500 for the first time since April 2022. On the other hand, if the bulls fail to protect $32,438, the coin might head towards $30,978 or even touch the 20-day EMA (Exponential Moving Average) of $28,657.
Ethereum Price Analysis
Ether's value now stands at $1,822 after growing 26% over the past seven days. With the bulls having broken the tough barrier at $1,748.43, there is a chance that ETH could continue rising to touch $1,900, a level it reached last in July. Another thing favoring an upside move is the positive divergence formed on the RSI. However, the bullish momentum could come to an end if Ethereum falls below $1,748.43. That's because the token might decline to hit support at the 20-day EMA of $1,607.84.
BNB Price Analysis
BNB is now trading above the downward trendline. On October 24, it rose to retest the $234.98 resistance level. The buyers' failure to break that barrier saw the token reverse to hit $225.43 as of Thursday evening. Nonetheless, BNB is still valued above the support level of $220.62 and the 20-day Exponential Moving Average of $217. This means an upward movement is possible. If the bears are defeated at $234.98, a rally to $251.07 seems likely.
Conversely, letting go of $220.62 could cause BNB to drop to $217 and then to $203.90.
XRP Price Analysis
XRP has crossed the $0.569372 crucial resistance level twice this week. However, the bulls have struggled to sustain the coin's price above that mark, suggesting that the bears have not given up. If the sellers hold their ground, XRP may continue being struck in the $0.478361 – $0.569372 range for quite some time. However, a sustained rally above $0.569372 could drive the Ripple-issued token to $0.659105 or even $0.710357.
Solana Price Analysis
Despite SOL rising 34% over the past seven days, investors have not shown interest in booking profits, suggesting that they still believe a further upward move is possible. Solana trades at $32.13, according to CoinGecko. If the bulls are able to maintain the crypto asset's price above the $33.98 resistance level, a jump to $38.14 is likely. On the other hand, if the support at $27.18 cracks, SOL might reach $20.50.
Toncoin Price Analysis
TON turned up from $2.13 on Wednesday, indicating that the bulls were not prepared to let the bears take control of the market. The RSI has created a bullish divergence, thus favoring a move to upper levels. That said, Toncoin could rise towards $2.33 and even further to $2.58.
---
Disclaimer: PrimeCryptoHub.com is committed to delivering premium content for cryptocurrency aficionados. Our platform serves as a hub for crypto businesses to amplify their visibility in the market. Be aware that the nature of cryptocurrencies and digital tokens is extremely fluctuating. We advise carrying out comprehensive analysis prior to investing. A portion of our articles might be contributed by guest authors or be sponsored, and the opinions expressed in them don't always echo our stance. PrimeCryptoHub.com holds no liability for the accuracy, content quality, advertisements, products, or any additional materials found on our site.
---