CoinShares Report Shows Europeans are More Bullish on Crypto Than Americans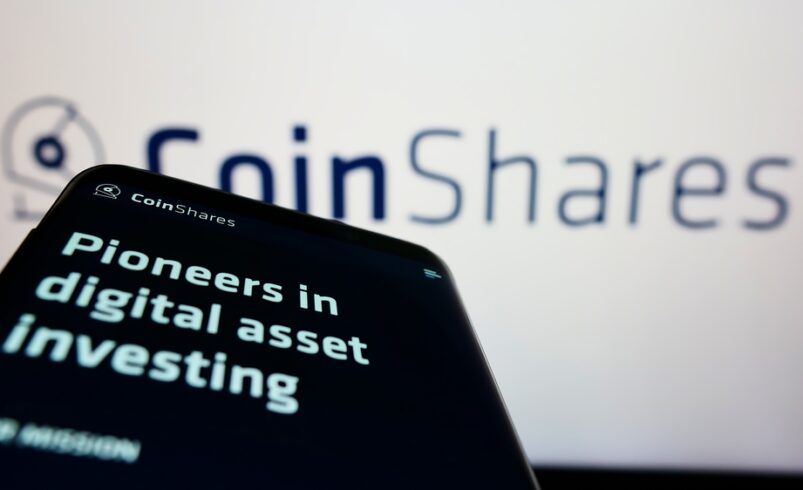 CoinShares Report
The latest report from CoinShares shows varying sentiments between European and American investors when it comes to crypto. According to the asset manager, this could be due to regulatory differences between the two regions.
The report shows that last week, Europeans made a collective investment of $16 million in various crypto-related products, while Americans only managed to inject $13 million into the crypto market.
CoinShares usually tracks inflows and outflows recorded in a number of crypto-focused funds like ProShares and Grayscale. The company reports that German investors have injected $18 million into crypto funds, while Switzerland investors have withdrawn $2.5 million over the past 30 days. Meanwhile, investors in France and Sweden remain inactive in the crypto market.
Despite being bullish on crypto in the long term, Europeans have been bearish over the last 30 days, with CoinShares' report indicating net outflows of $24 million within that period. Still, Americans have posted higher outflows. Per the report, they've withdrawn $67.3 million from various crypto funds.
So, what is driving this trend?
Regulations Weigh in Investors' Minds
As mentioned earlier, CoinShares believes regulatory differences are fueling the variance in investor sentiment. In June, the European Union announced MiCA (Market in Crypto Assets), a framework that states clear rules for crypto players operating in the region.
According to the founder of Monerium stablecoin, Jon Egilson, MiCA covers several aspects, such as the creation of cryptocurrencies, crypto-related services, and stablecoins. He praises the European Union assembly for clarifying crypto regulations. MiCA is set to take effect in December 2024.
Bitcoin ETF Launches in EU
Last month, the first ever Bitcoin Spot Exchange-traded fund (ETF) was launched in the region by Amsterdam-based asset manager Jacobi. Europe also saw the debut of the Gnosis Card, a Visa-issued cryptocurrency debit card that allows users to pay for purchases using their digital currencies.
Meanwhile, the United States has yet to develop clear crypto regulations and approve a Bitcoin spot ETF. Moreover, the US regulators led by the Commodity Futures Trading Commission and Securities and Exchange Commission have been leveling enforcement actions against crypto players in the country, creating a hostile environment for blockchain innovations to flourish.
---
Disclaimer: PrimeCryptoHub.com is committed to delivering premium content for cryptocurrency aficionados. Our platform serves as a hub for crypto businesses to amplify their visibility in the market. Be aware that the nature of cryptocurrencies and digital tokens is extremely fluctuating. We advise carrying out comprehensive analysis prior to investing. A portion of our articles might be contributed by guest authors or be sponsored, and the opinions expressed in them don't always echo our stance. PrimeCryptoHub.com holds no liability for the accuracy, content quality, advertisements, products, or any additional materials found on our site.
---