SEC Accuses Binance US of Lacking Transparency in Latest Court Filing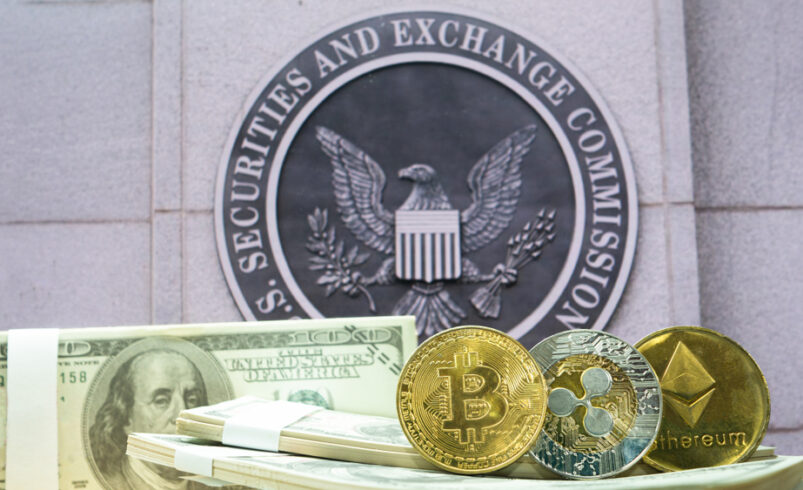 SEC Vs. Binance US
In a document submitted to the court on Friday, the United States Securities and Exchange Commission (SEC) accused Binance's American entity, Binance US, of not being transparent during its inquiry into the cryptocurrency exchange.
According to the agency, the company running Binance US, BAM, has only produced 210 documents during the investigation, including "illegible documents and screenshots without signatures or dates."
The Securities and Exchange Commission brought over ten charges against Binance in mid-June, accusing the crypto exchange of breaking several securities policies, operating without registering as a broker or clearing agency, and failing to block United States traders from using the services of Binance.com.
Are Binance US Customers' Assets Safe?
Yesterday, the commission expressed concerns over user crypto assets stored in Binance's Ceffu wallet. According to BAM's previous statement, the firm claimed to have total control over the cryptocurrencies stored in Ceffu and that Binance CEO Changpeng Zhao could not assess them.
However, the SEC said in the filing that it highly suspected Zhao and his company, Binance Holding Limited, had control of Ceffu's private keys, allowing them to access customer assets. The agency said it was convinced since BAM declined to provide enough information to show that other Binance entities and Zhao couldn't access the Ceffu wallet.
Meanwhile, the SEC has continued calling out BAM for inconsistent comments on Ceffu. Previously, the company said it created its own crypto cold wallets, together with administrative and private keys, but in its latest statement, BAM told the agency that the Ceffu's team is responsible for that task.
Executives Leave Binance US
The SEC accusations come at a time when Binance US is witnessing the departures of executives. On Monday, Bloomberg revealed that the crypto exchange CEO Brian Shroder had left his role. Two days later, Chief Risk Officer Sidney Majalya and Senior Legal Officer Krishna Juvvadi submitted their resignation letters. Their reasons for leaving the crypto exchange are yet to be established.
These departures came about a week after Binance US laid off over 90 employees. Meanwhile, Zhao has rubbished claimed that his cryptocurrency empire is crumbling. He says despite the regulatory battles, his exchanges don't have liquidity problems.
---
Disclaimer: PrimeCryptoHub.com is committed to delivering premium content for cryptocurrency aficionados. Our platform serves as a hub for crypto businesses to amplify their visibility in the market. Be aware that the nature of cryptocurrencies and digital tokens is extremely fluctuating. We advise carrying out comprehensive analysis prior to investing. A portion of our articles might be contributed by guest authors or be sponsored, and the opinions expressed in them don't always echo our stance. PrimeCryptoHub.com holds no liability for the accuracy, content quality, advertisements, products, or any additional materials found on our site.
---