Here are the Top 8 Crypto Security Tips You Should Know About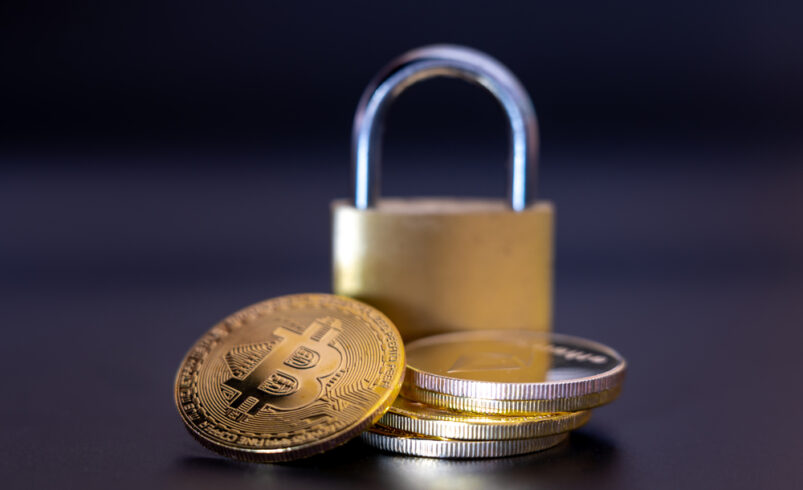 Cryptocurrencies have several benefits. One is their ability to facilitate faster and cheaper transactions than traditional banks. However, these digital assets come with their own risks. For example, they are vulnerable to cyberattacks. But do not be afraid; we will cover the various measures to consider in order to avoid losing your funds to bad actors.
Here are the top cryptocurrency security tips:
Take Crypto Security Measures Seriously
If you understand how blockchain technology works, then you already know that it is safe. A fully decentralized blockchain is hard to hack since it is secured by miners/validators across various countries. This explains why Bitcoin, the oldest chain, has never come under attack.
So, since hackers are unable to attack blockchains, their targets are usually cryptocurrencies stored in users' Web3 wallets. Therefore, the most essential security tip is to take serious security measures.
Use Strong Passwords
It is obvious that every crypto user needs to adopt complex passwords to protect their digital assets. We recommend you combine multiple characters, like numbers and lower and upper cases, for your password. After that, look for an online password tester to determine how strong the password is. Moreover, you can use password generators to get the strongest password.
Avoid Using Public Wi-Fi
While public Wi-Fi lets you access the Internet without spending your money, it also poses risks to your cryptocurrencies when you use it to access your crypto wallets. That's because hackers are able to collect critical data shared on the Internet, such as login details. Therefore, it's advisable to avoid accessing your wallet or crypto exchange account using public Wi-Fi.
Watch Out for Phishing Scams
Phishing scams are the most used method by bad actors to steal your login details for your crypto wallets. In most cases, scammers will send links to their victims, directing them to certain fraudulent platforms, and when they connect their wallets, the scammers get access to their victims' funds, milking them dry.
That said, avoid connecting your crypto wallet to any platform without research. In addition, only visit websites with TLS or SSL certificates to ensure that your data is protected.
Avoid Storing Your Crypto on Exchanges
Most centralized exchanges are not secure enough to protect users' crypto assets. This is evidenced by the many attacks that have happened since 2011. Some of the notable hacks include Bitfinex, which lost 120,000 BTC; Mt Gox, from which 800,000 BTC was drained; Binance, which saw 7,000 stolen; and Bitfloor, which lost 23,500 BTC.
As you can see, even the most reputable crypto exchanges, like Binance, can also be hacked. Therefore, if you are a long-term investor, it is best to keep your cryptocurrencies in a decentralized wallet. As for daily traders, only maintain on an exchange the amount you wish to use for trading on a particular day. The rest of the holding should be stored in a crypto wallet.
Keep Your Devices Safe
The crypto security measure you choose to adopt depends on the amount of funds you are holding. If the crypto assets are worth $1,000 or more, we recommend you purchase a hardware wallet. Such a device is safer than hot wallets since they are not vulnerable to online attacks. For those with cryptocurrencies with a value of less than $1,000, use hot wallets that come with private keys. These are safer than exchanges.
Enable Two-Factor Authentication
Another way to add an extra layer of protection to your wallets is by enabling two-factor authentication. Here, you will use an app called Google Authenticator to generate a one-time PIN code to access your crypto wallet. This makes it difficult for hackers to access your funds remotely unless they have your phone.
Keep Crypto Assets Private
It is not advisable to brag about your crypto holdings on social media. A few years ago, a Bitcoin holder who used to show their holding on Facebook was killed after bad actors tracked him down and forced him to send the coins to their addresses. With that said, invest in silence.
---
Disclaimer: PrimeCryptoHub.com is committed to delivering premium content for cryptocurrency aficionados. Our platform serves as a hub for crypto businesses to amplify their visibility in the market. Be aware that the nature of cryptocurrencies and digital tokens is extremely fluctuating. We advise carrying out comprehensive analysis prior to investing. A portion of our articles might be contributed by guest authors or be sponsored, and the opinions expressed in them don't always echo our stance. PrimeCryptoHub.com holds no liability for the accuracy, content quality, advertisements, products, or any additional materials found on our site.
---