How to Buy Dogecoin (DOGE) – A Comprehensive Guide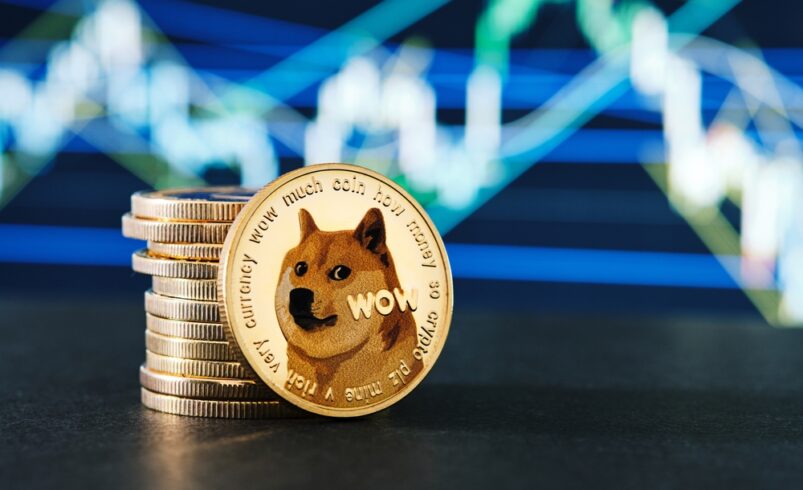 If you are a memecoin enthusiast, you might want to consider buying Dogecoin. Even though the token lacks utility, it is among the top ten cryptocurrencies by market capitalization. This guide will teach you how to purchase DOGE. But first, let's learn more about the largest memecoin in the market today.
Understanding Dogecoin
Dogecoin began as a joke in 2013 but has grown to become an important player in the crypto ecosystem, enabling easy peer-to-peer (P2P) transactions. Like Bitcoin, Dogecoin employs the Proof-of-Work consensus mechanism.
Following the launch of Dogecoin, several other memecoins have entered the market, including Shiba Inu, PEPE, Baby Doge, and many more. These types of digital assets are popular for being extremely volatile. So trade them with caution.
How Dogecoin Network Works
Unlike many memecoins, Dogecoin operates on its own blockchain. And as stated, the consensus mechanism that the token uses is Proof-of-Work. It involves miners solving mathematical problems in order to validate transactions. The Dogecoin network is considerably fast and processes transactions at low fees.
Why Dogecoin is Popular
One of the reasons DOGE is so popular is that it is known for generating wild profits. Moreover, the world's wealthiest man, Elon Musk, is a big supporter of Dogecoin. His regular tweets about the meme coin have increased its visibility.
Another possible reason DOGE is popular is due to its cheap price, which makes it accessible to retail traders and investors.
How Dogecoin Compares to Other Crypto Assets
Before you purchase DOGE, it is only right that you compare it to other popular cryptocurrencies.
Dogecoin versus Bitcoin
Dogecoin and Bitcoin use the PoW consensus mechanism. However, the two have major differences. For instance, while Bitcoin's supply is capped at 21 million tokens, Dogecoin, on the other hand, has no cap on its supply, meaning it's an inflationary token.
Dogecoin versus Ethereum
Before September 2022, Dogecoin and Ethereum were both using the PoW consensus, but the latter has since transitioned to Proof-of-Stake. In terms of transaction speeds, Dogecoin processes transactions faster and at affordable fees than Ethereum.
Dogecoin versus Litecoin
Dogecoin and Litecoin employ the PoW consensus. However, the latter has a total supply of 84 million tokens, while the former, as we mentioned earlier, has no supply limit.
The Dogecoin Ecosystem
The Dogecoin Foundation and the active DOGE community make up the meme coin's ecosystem. Moreover, there is DogeChain, a blockchain explorer that lets the Doge community members track their transactions.
Dogecoin Wallets
You need a crypto wallet to store your DOGE tokens when you buy them. There are several wallets that support Dogecoin, including Guarda, Ledger, Trezor, and MyDoge.
Can You Mine DOGE?
The short answer to this question is yes. To mine Dogecoin, you will need ASICs or GPUs. However, the growing mining difficulty has made the latter no longer favorable. Note that you can mine DOGE on your own or through a mining pool.
DOGE Price Prediction
DOGE recorded its all-time low of $0.0000085 in 2015. Six years later, the memecoin reached a peak price of $0.73. As of this writing, however, Dogecoin trades at 0.0603, down 91% from its all-time high. Nonetheless, the token still trades above $0.0086, a price that many crypto analysts anticipated in 2021. Whether DOGE will retest its peak price in the next bull run remains to be seen.
How to Buy and Sell DOGE
You now understand everything about Dogecoin. If you wish to buy it, we recommend you do so through a centralized cryptocurrency exchange. In this article, we will use Binance, given that it is the most popular trading platform. Here is how to buy DOGE on Binance: Firstly, you must create and verify a Binance trading account to access the crypto market. Once you do this, fund the account with USDT and then go to the spot market. Next, search DOGE/USDT trading pair and hit "Buy" after entering the amount of USDT you wish to spend on Dogecoins. If you buy using the market price, your DOGE tokens will reach your wallet within seconds. If you want to sell them, just click "Sell" on the DOGE/USDT trading pair to receive USDT.
---
Disclaimer: PrimeCryptoHub.com is committed to delivering premium content for cryptocurrency aficionados. Our platform serves as a hub for crypto businesses to amplify their visibility in the market. Be aware that the nature of cryptocurrencies and digital tokens is extremely fluctuating. We advise carrying out comprehensive analysis prior to investing. A portion of our articles might be contributed by guest authors or be sponsored, and the opinions expressed in them don't always echo our stance. PrimeCryptoHub.com holds no liability for the accuracy, content quality, advertisements, products, or any additional materials found on our site.
---