A Comprehensive Beginner's Guide to Buying XRP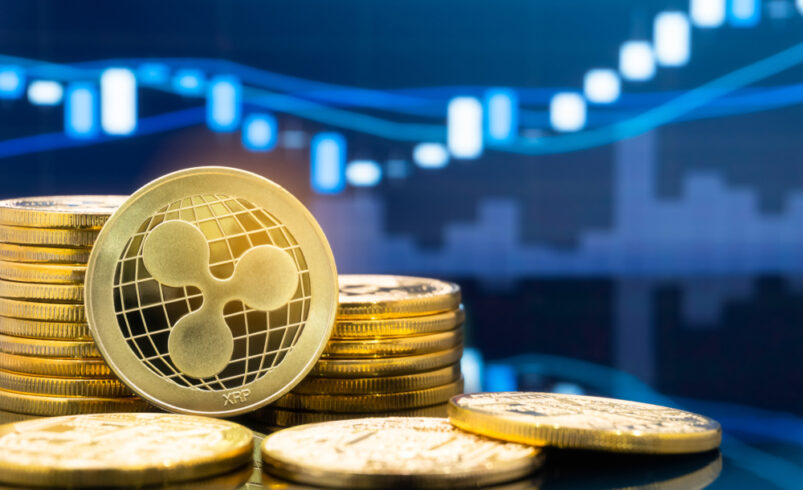 XRP Ledger is a payment-focused crypto project that facilitates micropayments. The developers behind this project aim to revolutionize the traditional finance sector by enabling faster transactions at low fees. But is this enough reason to buy the XRP token? In case you are unsure, keep reading this article to understand everything about the XRP ecosystem to help you gauge whether buying the crypto asset is worth it.
Understanding XRP Ledger
Founded in 2012 by Arthur Britto, David Schwartz, and Jed McCaleb, XRP Ledger is a permissionless and decentralized blockchain facilitating fast transaction execution at considerably cheap fees. It is managed by Ripple Labs.
How XRP Ledger Works
As a decentralized chain, XRP Ledger provides developers with the tools required to create solutions for issues related to asset tokenization, TradFi inefficiencies, and remittances. Interested developers can build projects using the many programming languages that XRP Ledger supports. On this blockchain, you can create decentralized exchanges or even platforms for processing cross-border payments.
How Does XRP Compare to Other Crypto Assets?
XRP versus Ethereum
XRP is popular for facilitating payments, while Ethereum is designed to support the development of smart contracts and decentralized apps. In addition, the Ethereum blockchain processes transactions at slow speeds, especially when it faces network congestion. On the other hand, XRP Ledger settles transactions fast.
XRP versus Bitcoin
Although these two cryptocurrencies facilitate on-chain payments, they have a major difference. While XRP serves big financial institutions, Bitcoin, on the other hand, enables P2P payments.
Exploring the XRP Ecosystem
It's no secret that XRP Ledger plays a crucial role in powering XRP's ecosystem. But it cannot do it alone. Here are some elements and stakeholders that contribute to the growth of this ecosystem:
Ripple Labs: The foundation that oversees XRP Ledger.
Crypto Exchanges: They allow XRP users to trade the token with ease.
Validators: They approve on-chain transactions and keep the network safe.
XRP Developers: They built projects on XRP Ledger, thus driving traffic.
Off-Ramp and On-Ramp Gateways: They enable easy exchange between XRP and fiat currencies.
XRP Wallets
Do you have an XRP-compatible wallet yet? If not, you will need one to store your XRP tokens. In case you prefer cold wallets, go for Ledger Nano X. For hot wallets, pick Atomic Wallet or Toast.
XRP vs. Regulators
XRP issuer Ripple Labs has been accused of violating regulations in the past. Three years ago, the US Securities and Exchange Commission brought charges against Ripple Labs, accusing the company of violating securities laws when it issued XRP. In July, the court made its decision, declaring XRP as a non-security. The historic victory caused XRP to surge 75%.
How to Buy XRP
For starters, the simplest way to buy XRP is via a secure, centralized crypto exchange. Here is how you can purchase XRP from Binance, the largest exchange by market valuation:
Step 1: Create a Binance account and verify it by completing the KYC process.
Step 2: Fund the newly created account with Euro, British Pound, or USDT.
Step 3: Click "Markets" and then "Spot." Next, search for XRP and select a trading pair that matches the funds in your account. For example, if you deposited the Euro, look for the XRP/EUR trading pair.
Step 4: Now press "Buy" to purchase XRP. The token will be available in your Binance wallet within seconds if you buy it using the current price. Selling XRP is straightforward. Just click on any XRP trading pair and press "Sell."
If you have funds in your self-custody wallet, like Atomic Wallet, you will need a decentralized exchange to buy XRP. The DEXs that list XRP include Pancakeswap, Synthetic perps, and Sologenic.
Final Thoughts
XRP is likely to stay in the market for a long time since it has utility. This makes the asset perfect for long-term investors. Additionally, the future of this token appears bullish based on crypto analysts' predictions, who are optimistic that XRP could hit $100 in the next three years.
---
Disclaimer: PrimeCryptoHub.com is committed to delivering premium content for cryptocurrency aficionados. Our platform serves as a hub for crypto businesses to amplify their visibility in the market. Be aware that the nature of cryptocurrencies and digital tokens is extremely fluctuating. We advise carrying out comprehensive analysis prior to investing. A portion of our articles might be contributed by guest authors or be sponsored, and the opinions expressed in them don't always echo our stance. PrimeCryptoHub.com holds no liability for the accuracy, content quality, advertisements, products, or any additional materials found on our site.
---