How to Buy TRON (TRX) – A Complete Beginner's Guide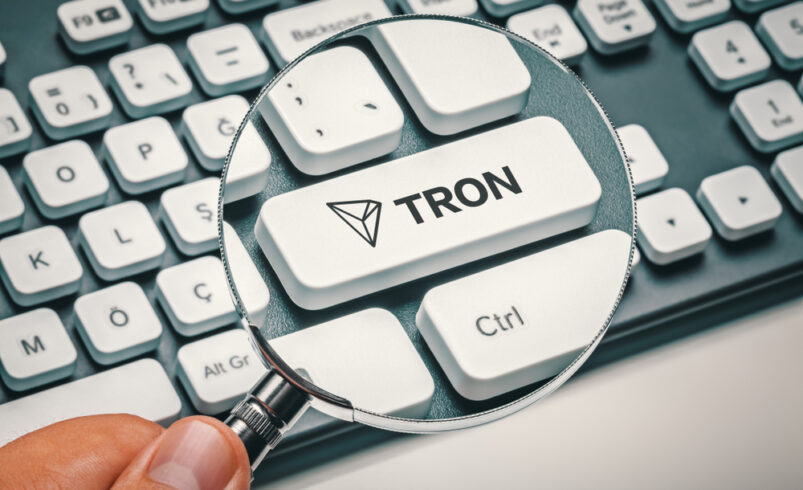 If you wish to purchase TRON (TRX), it is important to understand the crypto project's ecosystem first. This guide explores all aspects of TRON and teaches you how to buy its native token.
Exploring TRON
Founded by Justin Sun in 2017, TRON is a decentralized blockchain that supports the development of decentralized apps (dApps). While Sun serves as TRON's CEO, the crypto project is controlled by Tron DAO, meaning all decisions must be subjected to a voting process before being approved.
How TRON Works
TRON adopts a Proof-of-Stake consensus mechanism known as DPoS, which boosts the efficiency of the protocol. As mentioned earlier, this blockchain focuses on providing Web3 developers with tools for building dApps.
What Makes TRON So Popular?
Here are some reasons that have made TRON to grow in popularity:
Sufficient TRX liquidity on crypto exchanges it is listed.
Active community
Hosts multiple DeFi protocols like stUSDT and JustLend, giving users access to investment opportunities.
Partnerships with well-known tech firms like Samsung.
The presence of DAO allows everyone to be involved in TRON's governance.
TRON and Its Major Competitors
So, how does TRON compare to its competitors like EOS and Ethereum? Let's find out.
TRON versus Ethereum
While Ethereum hosts more Decentralized Finance projects than TRON, the latter processes transactions faster than the former. The two blockchains depend on validators (known as Super Representatives in TRON) to approve transactions as they both use the Proof-of-Stake consensus.
TRON versus EOS
EOS tends to process crypto transactions faster than the TRON blockchain. Moreover, the EOS ecosystem is powered by two tokens: RAM and EOS, while TRON only relies on TRX. However, TRX is more popular than RAM and EOS based on the trading volumes on various exchanges.
The Role of USDD in the TRON Ecosystem
USDD is an algorithmic stablecoin. It serves several purposes in the TRON ecosystem, such as facilitating payments and trading. USSD is available on two other blockchains: BNB Smart Chain and Ethereum.
Staking TRON
The TRON blockchain is secured through staking. Holders of TRX can delegate their tokens to Super Representatives who mine blocks to receive rewards. These rewards are usually distributed in the form of TRX.
How to Purchase TRX
You now know all the aspects of the TRON ecosystem; let's show you how to buy its native token. If you are a beginner, we recommend you use a reliable centralized exchange. Here is how you can buy it on Kraken:
Step 1: Download the Kraken mobile app and set up an account.
Step 2: Provide the requested KYC details to start trading.
Step 3: Click the button with two arrows located between the "Explore" and "Portfolio" buttons.
Step 4: Now press "Buy" and select TRX as the crypto asset you wish to purchase.
Step 5: Enter the amount of TRX tokens you wish to buy and then click "Next."
Step 6: Choose the payment method you would like to use to buy TRX. It could be with another crypto, Google Pay, or a debit card.
Step 7: Press "Buy" to initiate the transaction. Your TRX tokens will arrive in your Kraken account soon.
Step 6: Transfer the TRX tokens to a self-custody wallet. It is not recommended to leave your crypto assets on a centralized exchange due to increased cases of hacks.
Other reliable centralized exchanges that support the trading of TRX include Binance, Coinbase, and OKX. Note that they also require you to submit KYC details.
If you wish to buy TRX without completing the KYC process, you can use a decentralized exchange. As of this writing, TRX is listed on Sunswap, UniSwap, and PancakeSwap.
How Sell TRX
If you want to sell TRX, open a sell position on a decentralized or centralized exchange that lists the token.
Is TRON a Good Crypto Project?
Many decentralized finance protocols are being built on the TRON blockchain. Therefore, they are likely to boost network activity, which in turn will increase the use cases of TRX. Some crypto analysts expect TRX to reach $5 by 2035. That said, TRON appears to be a decent long-term project.
---
Disclaimer: PrimeCryptoHub.com is committed to delivering premium content for cryptocurrency aficionados. Our platform serves as a hub for crypto businesses to amplify their visibility in the market. Be aware that the nature of cryptocurrencies and digital tokens is extremely fluctuating. We advise carrying out comprehensive analysis prior to investing. A portion of our articles might be contributed by guest authors or be sponsored, and the opinions expressed in them don't always echo our stance. PrimeCryptoHub.com holds no liability for the accuracy, content quality, advertisements, products, or any additional materials found on our site.
---