How to Earn Cryptocurrency Rewards in 2023 – A Complete Guide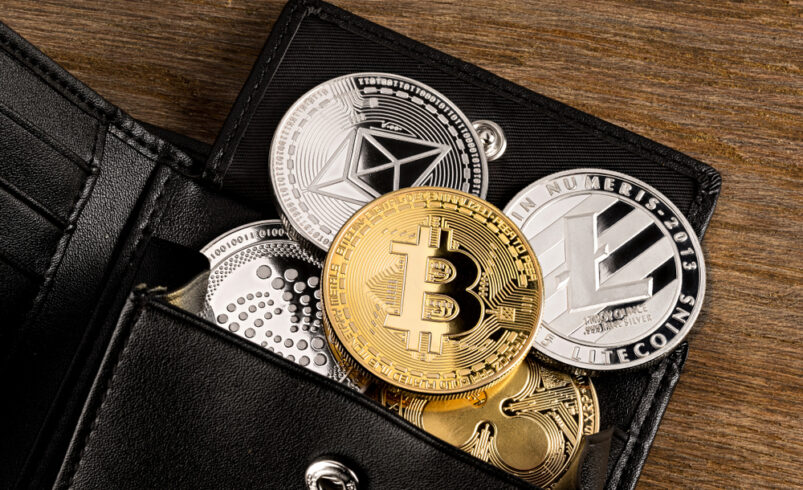 Are you looking to earn free crypto in the final quarter of the year? We have got you covered. This guide explores some of the top cryptocurrency projects rewarding their users. Keep reading to learn more.
Crypto Reward Defined
A crypto reward is an incentive offered to users by blockchain-based projects in an effort to promote their platforms. Moreover, some crypto projects distribute free digital currencies via their "Learn" programs to encourage people to learn about blockchain technology.
So, which crypto projects are currently offering rewards? Here is the complete list:
YouHodler
Popular crypto lending and trading platform YouHodler has made available over $5,000 in crypto to reward top ten traders. According to the protocol's announcement, the winner will get an iPhone 15 Plus or a crypto amount equivalent to the phone's retail price. The promotion is set to end on October 12.
How to Participate
Youhodler requires interested users to trade the top ten cryptocurrencies to be eligible for the rewards. The trading pairs you need to trade include TRX/USDT, LTC/USDT, ETH/USD, BNB/USDT, BTC/USDT, XRP/EURS, DOGE/USDT, XRP/USDT, and ADA/USDT.
The top ten traders will be ranked based on their trading volumes.
Wirex
Since its launch, Wirex has been offering cashback to users. For starters, Wirex is a crypto debit card that allows customers to pay for their purchases using crypto at any merchant that accepts Visa-issued cards. For every purchase, a user receives a crypto reward (cashback), usually about 9% of the total spending.
How to Participate
Create a Wirex account, then deposit crypto and request a debit card. It is worth highlighting that Wirex is not free. A monthly fee of $30 is needed to be paid.
Moreover, to get a bigger percentage of the cashback rewards, you need to stake Wirex's native token, WXT, within the platform.
CoinCall
Crypto exchange CoinCall is currently running a promotion to attract new users.
How to Participate
1. Create a CoinCall account
2. Deposit 500 USDT to get a 0.25 ETH Options position or fund your account with $1,000 and achieve $10,000 in trading volume to be eligible for up to 0.9 ETH Options position.
BYDFi
Tipcoin (TIP) recently launched on crypto exchange BYDFi. To mark its successful debut, the platform has allocated an undisclosed amount of TIP to distribute randomly to traders.
How to Participate
Keep trading TIP, and you may be one of those lucky traders who will receive mystery boxes containing Tipcoin tokens. The promotion runs until October 6.
Binance
Until October 16, Binance's Dual Investment Users have a chance to participate in the platform's Earn promotion. The exchange has set aside $18,880 in BTC rewards for this campaign.
How to Participate
1. On the Binance platform, click "Join Promotion."
2. Make the required Dual Investment subscriptions with a settlement date of before or on October 16.
Binance will issue rewards by the end of the month, and you will have a 2-week window to claim them.
MEXC
MEXC is running a futures trading promotion until October 3. Only individual users are eligible to participate. Sub-accounts, market makers, and institutional accounts are disqualified. There is $100,000 in USDT to be distributed among participants.
How to Participate
Trade futures using a leverage of 25x or more. Note that BUSD/USDT and USDC/USDT futures are excluded from the campaign. The bigger your trading volume, the higher the reward you will receive.
Ensure to adhere to MEXC's participation rules. Otherwise, you will be disqualified. The exchange will distribute rewards at the end of this week.
Final Thoughts
Many crypto players are offering users ways to accumulate digital currencies for free. For instance, by just using your crypto debit card to pay for online purchases, you can get cashback in the form of cryptocurrencies. There are also crypto platforms that give new users sign-up bonuses for registering accounts. Moreover, you can join trading competitions to receive crypto rewards on top of your profits.
---
Disclaimer: PrimeCryptoHub.com is committed to delivering premium content for cryptocurrency aficionados. Our platform serves as a hub for crypto businesses to amplify their visibility in the market. Be aware that the nature of cryptocurrencies and digital tokens is extremely fluctuating. We advise carrying out comprehensive analysis prior to investing. A portion of our articles might be contributed by guest authors or be sponsored, and the opinions expressed in them don't always echo our stance. PrimeCryptoHub.com holds no liability for the accuracy, content quality, advertisements, products, or any additional materials found on our site.
---