What is MiCA? – Everything You Need to Know About the EU Crypto Governing Framework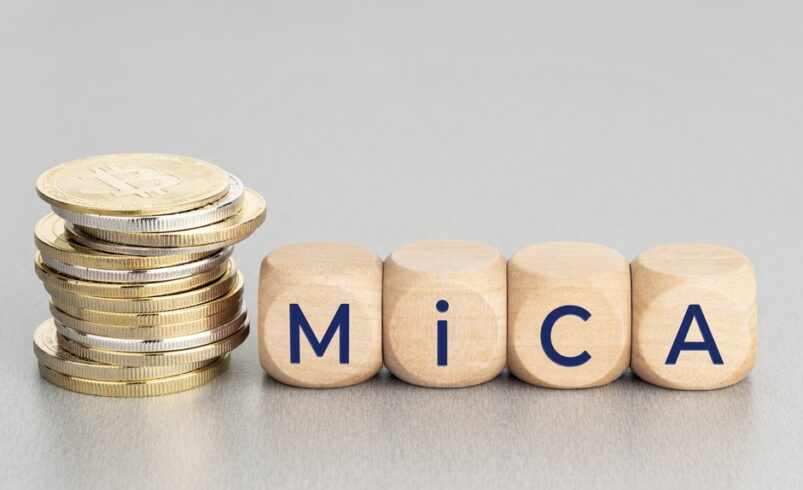 MiCA (Markets in Crypto Assets) is a regulatory framework in the European Union designed to govern the provision of crypto-related services and issuance of digital currencies. MiCA has yet to take effect, but when it does, it could have a massive impact on the cryptocurrency space across Europe. Keep reading this article to understand why MiCA was developed and how it might affect your participation in the digital asset industry.
Timeline of Markets in Crypto Assets
Before diving deeper into MiCA, it is important we take a look at the timeline of MiCA. The regulatory framework was introduced to the EU Parliament in 2020 to protect cryptocurrency investors, promote blockchain innovations, and maintain financial stability. In April 2023, the members of Parliament voted in favor of MiCA. A month later, the EU's Economic and Financial Affairs Council ratified the framework, and it was published in the European Union's Official Journal in June. EU member countries are expected to start using MiCA in early 2025.
Main Objectives of MiCA
Given that the EU accounts for a quarter of the entire crypto activity in the world, MiCA is a necessary tool for all blockchain players in the region. Here are its main objectives:
To establish new rules for crypto that the existing financial regulatory framework does not cover.
To clarify regulations for crypto service providers and token issuers.
What and Who Do Markets in Crypto Assets Apply To?
MiCA doesn't cover the entire crypto world. It applies to legal and natural persons involved in offering crypto-related services and issuing crypto assets within the EU region. It is worth mentioning that institutions like central banks of EU member countries and the European Central Bank are excluded from Markets in Crypto Assets.
MiCA defines crypto assets as virtual representations of value that carry the potential to generate massive benefits for holders. Moreover, the regulatory framework divides Crypto assets into three categories, which include:
E-Money Tokens – Such crypto assets stabilize their value by being pegged to fiat currencies. Most stablecoins with fiat reserves fall under this category.
Asset-Referenced Tokens – Such cryptocurrencies stabilize their value by being backed by real-world assets like gold.
Other Tokens – This category features all unbanked crypto assets, like utility tokens.
New Rules in MiCA
All crypto businesses operating within the EU must fulfill disclosure requirements as well as implement anti-money laundering policies and data security. These businesses, also known as CASPs (crypto-asset service providers), include trading platforms, crypto exchanges, custody providers, portfolio managers, and transfer service providers.
Every CASP will be required to protect customer funds. If the money is lost, the firm will be held liable.
The good thing about MiCA is that if a CASP obtains a license in one European Union member state, the company will automatically be eligible to operate in other member countries.
The rules stated in Markets in Crypto Assets seek to introduce market abuse protections to make sure that there are no manipulation and insider trading cases in the crypto market.
Moreover, MiCA rules require all token issuers to share a white paper of their projects with the investors prior to offering their tokens. The white paper must contain key details like the issuer's background, the project's roadmap, and the obligations and rights of investors, among others. All white papers must be approved by relevant authorities before the token issuers publish them.
Does MiCA Cover NFTs and DeFi?
Notably, the Markets in Crypto Assets framework excludes a few sections of crypto, including NFTs (non-fungible tokens) and DeFi (decentralized finance). DeFi protocols are excluded from MiCA as they function without any intermediaries. NFTs, on the other hand, are not included in the EU's crypto framework since they're non-fungible. As for now, MiCA is only focused on fungible tokens. EU Parliamentary members have hinted at amending the regulatory framework in the future to accommodate more areas of the crypto space.
---
Disclaimer: PrimeCryptoHub.com is committed to delivering premium content for cryptocurrency aficionados. Our platform serves as a hub for crypto businesses to amplify their visibility in the market. Be aware that the nature of cryptocurrencies and digital tokens is extremely fluctuating. We advise carrying out comprehensive analysis prior to investing. A portion of our articles might be contributed by guest authors or be sponsored, and the opinions expressed in them don't always echo our stance. PrimeCryptoHub.com holds no liability for the accuracy, content quality, advertisements, products, or any additional materials found on our site.
---