What is BitFuFu? – All You Need to Know About the Cloud Mining Website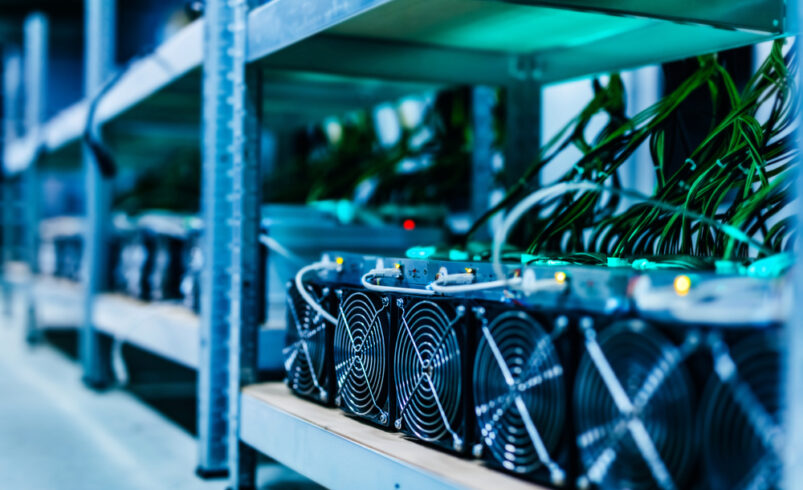 BitFufu has grown in popularity among crypto enthusiasts over the past few years. That's because it has continued to prove itself as a reliable digital asset mining platform since its launch. This article takes a look at BitFuFu's features to understand how it separates itself from other cloud mining service providers. Continue reading to learn more.
Understanding BitFuFu
BitFuFu began its operations in 2020. It was founded by Leo Lu, who currently serves as the CEO. The cloud mining service provider has big players in the mining sector as its investors. Two of them are Antpool Technologies and Bitmain Technologies. The latter, a popular crypto mining equipment maker, has an agreement with BitFuFu that gives the digital asset mining platform access to the company's mining machines.
BitFuFu's Target Market
BitFuFu exists to serve people who are unable to buy expensive mining equipment. Besides being costly, such equipment consumes a lot of energy, making it infeasible to mine digital currencies individually. With just a few dollars, you can start mining crypto on the BitFuFu platform.
BitFuFu operates 12 mining farms situated in different countries. Moreover, the platform has a hosting capacity of 300MV, so it is possible to run multiple mining rigs. BitFuFu's services can be accessed in more than 100 countries.
Key Features of BitFuFu
Cloud mining: With BitFuFu, you can buy mining contracts to participate in crypto mining without owning any equipment.
Miner rental: There is no need to purchase mining hardware since BitFuFu lets users rent its crypto mining equipment.
Miner hosting: Do you have your mining machines? BitFuFu offers hosting services, allowing you to access its mining facilities as well as electricity.
Mobile app: BitFuFu offers a mobile app that enables users to monitor their crypto mining activities in real-time.
Rewards: Signing up for BitFuFu's crypto clouding mining service makes you eligible for daily rewards, which are earned depending on the amount invested.
24/7 Customer Support: With BitFuFu, you can get help every hour throughout the week.
Learning resources: BitFuFu offers users a wide range of educational resources, helping them gain a good understanding of the crypto mining space.
Highlights and Lowlights of BitFuFu
Highlights
Daily payouts: If you are looking to earn on a daily basis, then investing in BitFuFU can be a perfect idea. That is because the platform distributes daily rewards to its users.
Mining pool alternatives: There are a variety of mining pools to choose from on BitFuFu, allowing you to invest in those that generate more rewards.
Users can monitor mining activities: As stated earlier, BitFuFu users can download the platform's mobile app to keep a closer eye on the mining operations.
Stable hashrate: Unlike other cloud mining service providers, BitFuFu uses a revolutionary allocation system to keep the hashrate for Proof-of-Work digital currencies stable. The system ensures the hashrate is maintained within the 1% – 3.5% range.
A wide range of learning resources: BitFuFu wants users to understand how cryptocurrency mining works. That is why it offers them access to valuable educational resources.
Lowlights
Ambiguous product differentiation: Sadly, novice investors in the crypto mining space may not be able to differentiate the services offered by BitFuFu because the platform does not explain the distinctions between them.
Limited crypto options: Unlike its competitors, who mine various proof-of-work crypto assets, BitFuFu only supports Bitcoin mining.
BitFuFu's Fees
The pricing structure of BitFuFu is transparent. If you wish to use the platform's cloud mining feature, expect to incur a "Hashrate Fee" and a "Service Fee." The former is the cost of utilizing the platform's mining power, while the latter is collected by BitFuFu to cover all expenses incurred to maintain mining equipment.
If you go for the miner hosting service, you will be charged a "Hosting Fee" for using BitFuFu's facility and its energy. If you opt for the miner rental service, you will pay a "Rental Fee" to rent the platform's mining hardware.
Conclusion
BitFuFu's customer service is unmatched. That means users are assured of help anytime they are stuck. However, the platform could be better if it explained clearly the differences between its services.
---
Disclaimer: PrimeCryptoHub.com is committed to delivering premium content for cryptocurrency aficionados. Our platform serves as a hub for crypto businesses to amplify their visibility in the market. Be aware that the nature of cryptocurrencies and digital tokens is extremely fluctuating. We advise carrying out comprehensive analysis prior to investing. A portion of our articles might be contributed by guest authors or be sponsored, and the opinions expressed in them don't always echo our stance. PrimeCryptoHub.com holds no liability for the accuracy, content quality, advertisements, products, or any additional materials found on our site.
---